A water softener will provide your family with plenty of soft water on-demand. Keep your appliances functioning and your plumbing free of mineral build-up with a water softener that's right for your home.

Why soft water for your home? Simple.

It prevents the build-up of minerals (scale) on the inside of pipes, fixtures and water heaters.
It lengthens the life span of your appliances such as the dishwasher, coffee maker, faucets, water heaters, humidifiers, washing machine, etc.
Reduces or prevents mineral spots on glassware.
Prevents or reduces soap films and detergent curds in sinks, tubs and washing machines.
The benefits don't stop there! Soft water makes a house-wide difference you can see and feel. No soap scum or mineral deposits to clean off tubs, showers, toilets, and sinks. Both shampoo and soap will lather better. Skin and hair will noticeably feel softer, cleaner and not nearly as dry! Using soft water increases the life of towels, linens, and clothing up to 33% and your washing machines will last longer without the hard water service issues. Enjoy whiter, cleaner, brighter and softer clothes! Say goodbye to the mineral-laden water film your glasses get and enjoy spot free, easily cleaned dishes!
Nobody likes those yellow stains, scale deposits and buildups you get on your sinks and bathtubs from the minerals in hard water. Additionally, those scale deposits eventually clog your plumbing and shorten the life of appliances all over the house.
The solution to eliminating the issues caused by hard water is simple – our water softener system!
We offer three options:
1. Installation of our Water Softener System
It's no secret that hard water in Arizona is damaging once the minerals scale build-up on your fixtures and clog your plumbing.
Learn how our system is BETTER than other softeners!
8% Cross Linked Resin.
Less water wasted with fully programmable control.
Decorative true stainless steel tank cover that protects as opposed to the myler plastic you'll see on the competition.
Low voltage control uses less power.
Bluetooth app allows you to set-up, control, view history, modify settings, and monitor water usage.
Limited lifetime warranty on resin, resin tank, brine tank and valve body. 10-year on electronics and interior valve parts.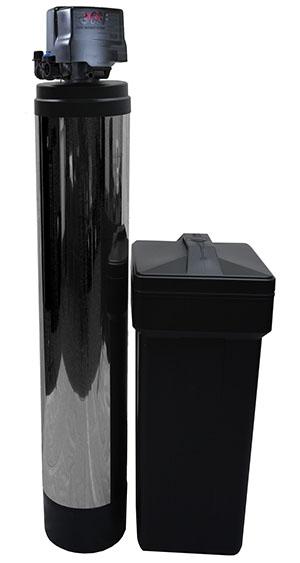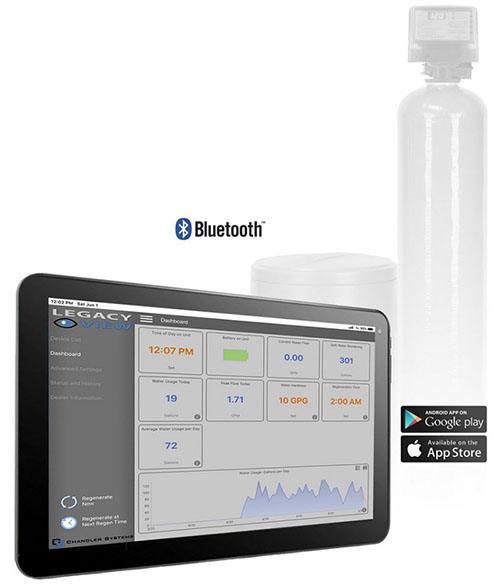 2. Installation of our 2-in-1 "Hero" Softener and Carbon Whole House Filtration System
Your family deserves high quality water in Arizona's North Valley, so why not have the best designed system installed in your home? This 2-in-1 system is both a softener and a whole house carbon filtration system so you can soften your water and treat city water.
Clean, soft, chlorine-free water is essential to our health, good for our home and pets, and can actually save you money.
With the ever diminishing quality of today's water supply, Wyman Plumbing & Mechanical installs the most advanced water conditioning systems available. The Hero eliminates water hardness and contaminants including chlorine, chloramines, chemicals and odors. With our inclusive, all-in-one system, the incoming water passes through patented reticulated carbon cubes, removing or greatly reducing harmful chlorine and chloramines. The chlorine-free water then passes through the softening bed, resulting in soft, hardness-free water.
Designed to fit your family's needs:
Helps eliminate dry skin and scalp
Soft, silky, hardness free water
Cleaner, shinier dishes and silverware and scale-free plumbing fixtures
Makes cleaning easier, saves you money on soap and detergent
Eliminates chlorine, chloramines, chemicals and odors
Wash your vehicles and recreational toys with hardness-free water to help eliminate spotting
The Hero utilizes Bluetooth valves that offer some of the most flexible valve functions and monitoring available.
The Bluetooth app allows homeowners to set-up, control, view history, modify settings, and monitor water usage.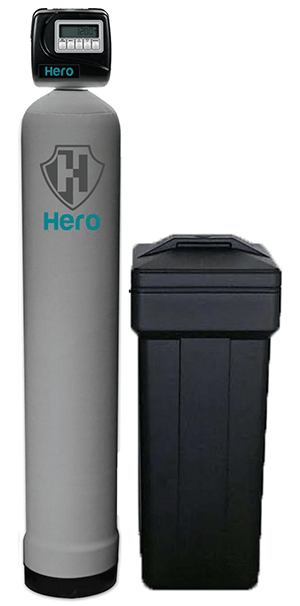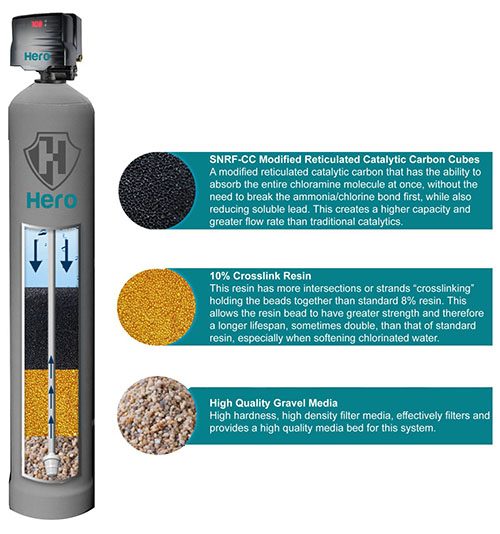 3. Installation of a customer provided softener system
Do you already have a water softener that you need installed? No problem – contact our team to schedule an appointment for your water softener installation.
---
What To Expect
Step 1:
WPM Dispatcher
Our experienced dispatcher will ask for as much information as possible about your water usage such as how many bathrooms are in the home, how many full time residents live inside the home, where the softener loop and drain is located and if you currently have an existing unit installed. After evaluating these details, our dispatcher will quote out for a standard installation or recommend sending out a technician prior if there is currently not a softener loop installed in the home to connect the system.
Step 2:
Clear the Way
Important steps to preparing for a water softener installation is making sure that the area where the system is being installed is clear of any debris or clutter as well as keeping your pets safely secured out of the area. There should also be a clear path for our plumbing technician to obtain access to the loop as well as enough room to remove the old unit, if existing.
Step 3:
Your Trusted Technician
Your technician will be scheduled to arrive within a 2-hour window. In addition, you will receive a text message when your technician is on the way, usually within 15-30 minutes before he arrives. Your trusted technician will arrive in a WPM wrapped van and company uniform shirt. First, they will perform the initial walk-through to confirm the scope of work and go over the quoted costs. Once you agree to move forward, the installation of your new Water Softener system will begin. Standard installations typically take 2-3 hours.
Step 4:
Clean-Up & Education
After the installation of your Water Softener System has been completed, your plumbing technician will clean up the area, remove the old unit (if needed), provide information on how to maintain your new softener system and answer any additional questions you may have.