A Reverse Osmosis Water Filter System in North Phoenix, AZ will offer your family drinking water you can trust and a difference you can taste. Learn how Wyman Plumbing & Mechanical can help you with an RO System Installation.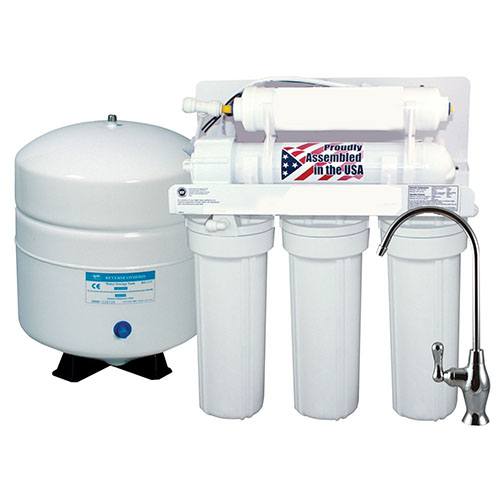 Enjoy water that tastes fresh and is free from contaminants.

Improves taste, odor and appearance of water by removing contaminants that cause taste and odor problems.
It saves you money with on-demand drinking water! Cancel your water delivery service and stop purchasing cases of bottled water. A Reverse Osmosis drinking water filtration system provides "better-than-bottled water" quality water for just pennies per gallon.
The R.O. water systems have very few moving or replaceable parts making them easy to clean and service.
Can remove common pollutants from water including nitrates, lead pesticides, sulfates, fluoride, bacteria, pharmaceuticals, arsenic, chlorine, chloramines and much more.
Our Reverse Osmosis Drinking Water System, also known as an RO System, will provide you with delicious, sparkling-clear drinking water. Think – fresh, clean water at your faucet for convenience, flavorful juice, quality water for your aquarium, contaminant-free water for filling your drinking bottles on-the-go, cleanly rinsed fresh fruits and vegetables, better tasting soups and sauces, and spotless glassware! It is environmentally sound with no chemicals! There is no more need for bottled water or bottled water delivery service with your own in-home drinking water system on demand!
The secret is the Reverse Osmosis of the system. Although it sounds technical, osmosis is a process that occurs in nature on a continuous basis. It is a natural, organic phenomenon. How does our Reverse Osmosis systems work? They don't need electricity – only water pressure. These systems push water straight from the tap through a membrane and filter system that remove the impurities to get clean drinking water. The pressure forces water molecules through the membrane and leave behind any solid molecules, like salt, chemicals and debris. 99% of all contaminants are removed at the molecular level. It is ready on demand and at your convenience as a cleaner, more refined water stored in the holding tank.
Our 5-stage system features a high-efficiency, low waste membrane technology with a 50% recovery rate. The 1:1 ratio wastes 66.6% less than other standard systems on the market. The sediment, carbon and post carbon filters remove the dirt, sand, rust, physical particles, chlorine, chloramines, foul tastes, odors, chemicals, dissolved gases, and other contaminants from your drinking water.
Additionally, you can add-on a re-mineralization filter to add back in beneficial amounts of calcium and magnesium.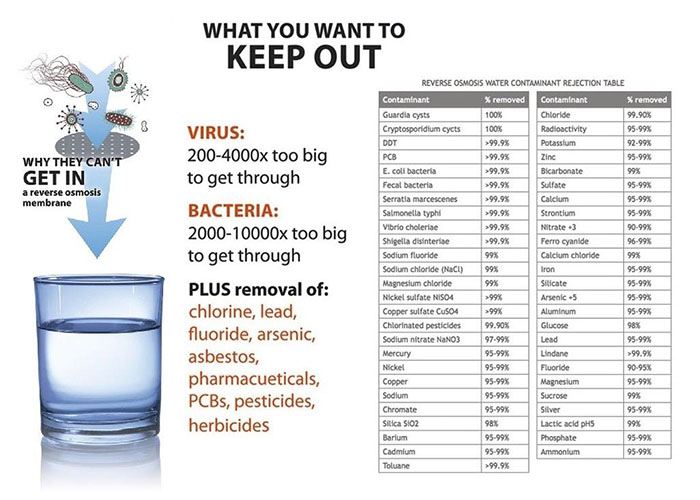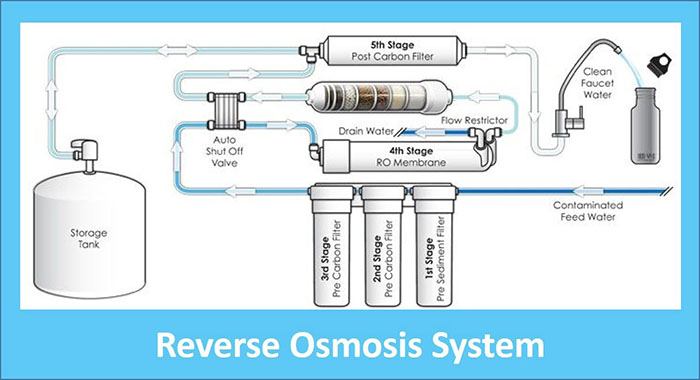 ---
What To Expect
Step 1:
WPM Dispatcher
Our experienced dispatcher will ask for as much information as possible about your water usage such as how many bathrooms are in the home, how many full time residents live inside the home, where the softener loop and drain is located and if you currently have an existing unit installed. After evaluating these details, our dispatcher will quote out for a standard installation or recommend sending out a technician prior if there is currently not a softener loop installed in the home to connect the system.
Step 2:
Clear the Way
Important steps to preparing for a water softener installation is making sure that the area where the system is being installed is clear of any debris or clutter as well as keeping your pets safely secured out of the area. There should also be a clear path for our plumbing technician to obtain access to the loop as well as enough room to remove the old unit, if existing.
Step 3:
Your Trusted Technician
Your technician will be scheduled to arrive within a 2-hour window. In addition, you will receive a text message when your technician is on the way, usually within 15-30 minutes before he arrives. Your trusted technician will arrive in a WPM wrapped van and company uniform shirt. First, they will perform the initial walk-through to confirm the scope of work and go over the quoted costs. Once you agree to move forward, the installation of your new Water Softener system will begin. Standard installations typically take 2-3 hours.
Step 4:
Clean-Up & Education
After the installation of your Water Softener System has been completed, your plumbing technician will clean up the area, remove the old unit (if needed), provide information on how to maintain your new softener system and answer any additional questions you may have.