Wyman Plumbing & Mechanical handles water heater installation, maintenance, and repair for North Phoenix, Arizona and areas including Scottsdale, Paradise Valley, Cave Creek, Peoria, Glendale, Surprise, Sun City, and Anthem.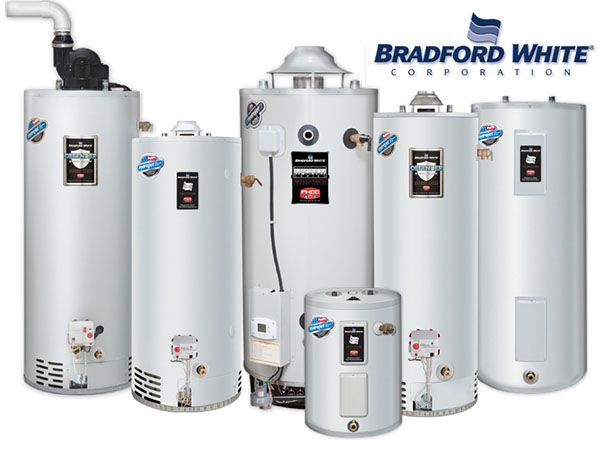 ---
Which Service Are You In Need Of Today?
Water Heater Installation
Water heaters aren't a hot topic that will get ogled on Pinterest or the spotlight on Instagram, but you can bet that when it is not functioning properly, it will quickly become one of your most desired major appliances. We understand that your water heater is easy to forget about until the moment it decides to suddenly stop performing properly.
There are a number of factors that should be considered when choosing a new water heater for your North Phoenix home. Some of these factors include capacity, efficiency, cost and type (electric, gas or tankless). The size of the unit will depend on how many bathrooms you have in the home and how much hot water you want available. Each home and family are different. One of our experienced team members can help you select the water heater that fits within your budget and meets the needs of your home. With each of our plumbing technicians having years of extensive training and experience, we are confident they can assist in helping you choose the right one to help reduce water heating costs.
Water Heater Repair
Not sure if a new install is necessary? If we can fix your water heater, we will!! Your experienced service technician will inform you of the findings after an on-site diagnosis, educate you on all the available options and allow you to make a decision that is best for you.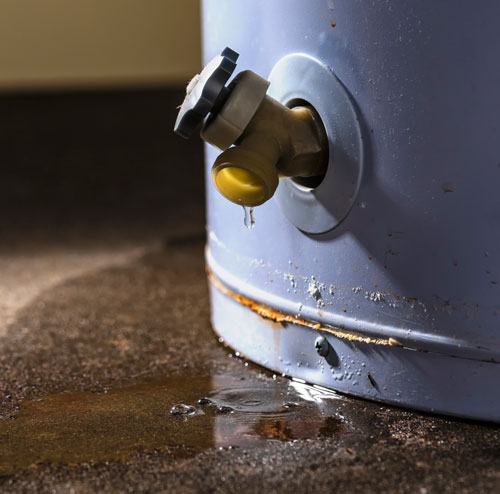 Water Heater Maintenance
Although we can repair just about any fixable problem with your water heater that you may be experiencing, we highly recommend that your water heater is on a regular maintenance schedule to extend the life of your tank. A well-maintained water heater will function better so that it reduces energy costs, stays more efficient and extends its lifespan. A tank style water heater should be flushed a minimum of every 2 years and its Anode Rod replaced every 2-3 years. A
tankless water heater should be flushed yearly with a cleaning solution.
When you discover a leak, don't panic! Simply follow these steps:

Turn off the water supply
Shut off the gas supply for a gas water heater or the power for an electric water heater
Call Wyman Plumbing & Mechanical at 

623-335-7688
We offer quick turnaround service on your water heater emergencies so that you don't have to stress a moment longer than you need!
Our advertised prices will include:

Disconnection
Removal and disposal of the old tank as well as standard installation of the provided water heater to existing connections.
Be sure to ask about our expansion tanks to protect your home against thermal expansion and extend the life of your tank.
You are sure to love your water heater and the price you receive!
---
What To Expect
Step 1:
WPM Dispatcher
Our experienced dispatcher will ask for as much information as possible about your water usage such as how many bathrooms are in the home, how many full time residents live inside the home, where the softener loop and drain is located and if you currently have an existing unit installed. After evaluating these details, our dispatcher will quote out for a standard installation or recommend sending out a technician prior if there is currently not a softener loop installed in the home to connect the system.
Step 2:
Clear the Way
Important steps to preparing for a water softener installation is making sure that the area where the system is being installed is clear of any debris or clutter as well as keeping your pets safely secured out of the area. There should also be a clear path for our plumbing technician to obtain access to the loop as well as enough room to remove the old unit, if existing.
Step 3:
Your Trusted Technician
Your technician will be scheduled to arrive within a 2-hour window. In addition, you will receive a text message when your technician is on the way, usually within 15-30 minutes before he arrives. Your trusted technician will arrive in a WPM wrapped van and company uniform shirt. First, they will perform the initial walk-through to confirm the scope of work and go over the quoted costs. Once you agree to move forward, the installation of your new Water Softener system will begin. Standard installations typically take 2-3 hours.
Step 4:
Clean-Up & Education
After the installation of your Water Softener System has been completed, your plumbing technician will clean up the area, remove the old unit (if needed), provide information on how to maintain your new softener system and answer any additional questions you may have.