Wyman Plumbing & Mechanical is a leader in the field of sewer leak and odor detection for restaurants, commercial and residential customers in Arizona's Phoenix valley. If you are looking for a plumbing smoke test nearby, then call us for your free quote! We service the entire North Valley which includes North Phoenix, Anthem, North Scottsdale, Cave Creek, Carefree, Glendale, Peoria, Sun City, Surprise, Vistancia, and even Prescott and Sedona areas.
What is Smoke Testing
Smoke testing is a non-toxic, odorless method used to detect the source of a leak caused by bad connections, broken pipes, open pipes/fittings or incorrect installation of vents. It can also catch any traps under sinks, shower, drains, tubs or bases that may be missing or incorrectly installed. Unusual odors are usually the first indication of a faulty sewer or drain pipe.
It is not actually smoke, but more like the mist you see come out of fog machines. Smoke tests work by injecting a dense white vapor that is distributed through the pipes / sewer line under low pressure. Once the line is full, the smoke will escape from the problem areas to reveal the source of the leak to our plumbing specialists so a solution can be offered. Smoke testing has become a global standard detection practice and our smoke tests are a quick, effective way to find the source of your plumbing problem.
Outside of finding the location of the leak, it also serves as a safety measure. Sewer gas typically has a rotten egg or sulfur scent … and can contain methane gas, which is explosive, or hydrogen sulfide gas, which is deadly.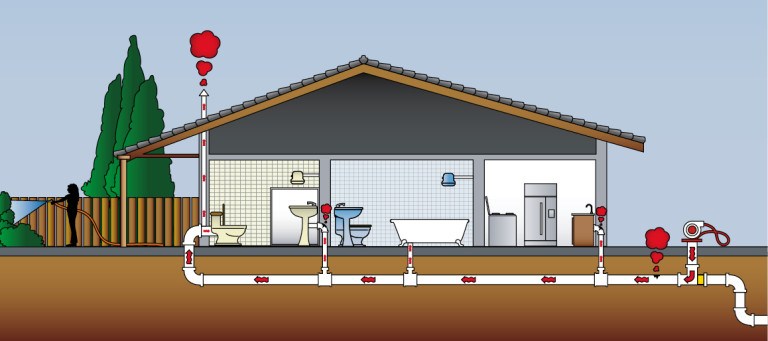 What to Expect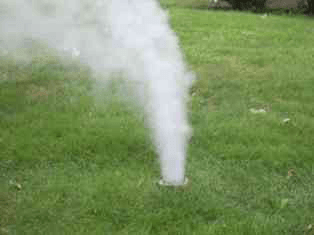 We use a laboratory tested LiquiSmoke which is the safest and cleanest way to smoke test commercial and residential buildings. The smoke test machines work by heating up a special fogging liquid which turns to a white vapor when heated. It is extremely safe, environmentally friendly, water based and with no offensive odor.
Smoke Test Cost
If you have a sewer gas odor or believe there is a leak in your drain lines, please reach out to us for a free quote over the phone on what the cost would be for smoke testing at 623-335-7688.